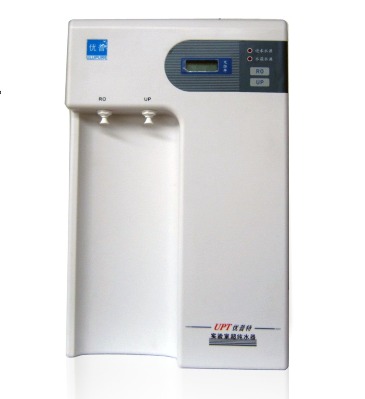 UPT series
Introduction:
Directly deal normal tap water into laboratory used ultra pure water. Could
meet international standard GB6682-2008 standard. This machine could produce pure water and ultra pure water,
fully automatically. On line monitor function, very easy to use. Compact design.
It is a very high performance, price economic machine used in the laboratory.
Main Function:
1. City water as source, could produce RO pure water ( conductivity≤source water
conductivity*2%) and UP ultra pure water( electricity: 18.2MΩ.cm)
2. System could automatically wash RO membrane itself. Which could let RO
membrane last longer time.
3. RO Pure water has online monitoring function
4. UP ultra pure water output water quality also has online monitoring.
Main Equipped:
1. UPT-II-5/10/20T models equipped 0.1um Terminal micro filter.
2. Compact design. All the filters, RO membranes etc are inside of machine
3. Injection molding outside case. Very nice outlook.
4. Machine size: Hight*Width*Deep: 515*320*480mm ( table type)
5. Machine weight: 35kgs
6. Power supply: AC220V/50Hz, power: 30--150W
7. Water tank: table type standard 15L pressure pure water tank
8. Use USA imported Dow brand reverse osmosis membrane inside.
9. Use high quality pressure pump inside
Technical Data
Model

UPT-II-5T

UPT-II-10T

UPT-II-20T

Inlet Raw Water

0.10--0.4Pa pressure; water temperature: 5--450C

Tap water TDS≤200ppm

Water Production

5L/hr

10L/hr

20L/hr

Instant Water Flow

1.5--1.8L/min(there has water storage inside of water tank)

RO water Quality

conductivity≤source water conductivity*2%(online monitor)

UP ultra pure water

Resistivity: 18.2MΩ.cm (online monitor)

TOC

≤10ppb

Bacteria

<1CFU/ml

Reactive silica

<0.01mg/L( SiO2 account)

Particles(>0.22μm)

<1piece/ml

absorbance

<0.001 ( 254nm, 1cm optical path)

Size

515*320*480(table type)

Weight

35kgs

Water Tank

Table type standard 15L pressure pure water tank
*

That required
Fill in the purchasing information
Contact us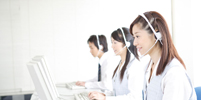 Contact:
Golden Saqi Technology Co.,Ltd
ADD: No 16, Yishou Road, Lixia District, Jinan, Shandong, China.
Cell: 86-15963119850
Tel:86-531-88166650
Fax:86-531-86038855
Email: sales@golden-saqi.com
Website: www.golden-saqi.com