Popular searches:
Golden Saqi Technology Co.,Ltd

Golden Saqi Technology Co., Ltd professionally produce and sell kinds of Gas Generators and Lab Instruments.
With mind of "Best product! Best Service! Best Credit!", our company always do our best and take sincerity to cooperate with each customer. With 15 years international business experience, we are widely welcomed by worldwide customers.
We grow up very quickly, with more and more work needing to do, In 2012, we established another company called "Jinan Mao An Instrument Co.,Ltd", which is our sister company.
Right now, our company mainly focuses on two fields.
One is gas generators and gas relative product field. We professionally do research and sell products such as "Hydrogen Generators", " Hydrogen Inhalation machine" "Nitrogen Generators", "HHO Brown Gas Generators" , "air generator" and N2/H2/air generator and electrolytic cells.

Another field we are engaged in is Analytical Instrument field, products include water deionizers, lab used detectors & testing meters and other laboratory equipments with spare parts.

Up to now, we have not only sold products in China, but also exported our products to more than 85 countries and regions including the UK, the USA, Spain, Italian, Germany, Turkey, Thailand, Singapore, Korea, Japan, Malaysia, India, Iran, Israel, Saudi Arabia, Canada, New Zealand, Egypt, Mexico, etc. High quality products with competitive prices are warmly welcomed by customers!
Years of domestic and overseas sales experiences let us meet customers needs with the quickest speed and professional skills.

We warmly welcome customer joint us!
Win-Win Together !
Best Product! Best Service! Best Credit!
Contact us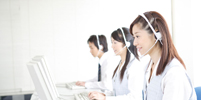 Contact:
Golden Saqi Technology Co.,Ltd
ADD: No 16, Yishou Road, Lixia District, Jinan, Shandong, China.
Cell: 86-15963119850
Tel:86-531-88166650
Fax:86-531-86038855
Email: sales@golden-saqi.com
Website: www.golden-saqi.com