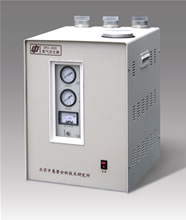 600ml/min Oxygen generator
Introduction:
Pure oxygen generator through electrolytic absorption method from
air to get oxygen. Inside of the electrolysis cell is designed
according to fuel cell inverse process. O2 in the air is absorbed
to gain electron at cathode, reaction with water to form OH ion
and moves to anode. At the anode loose ion to get oxygen.
Oxygen molecule accumulated to rise pressure, oxygen gas
continuously come out.
Control system use high sensitivity control technology and auto
track technology. Gas output pressure fluctuation less than 0.001MPa.
Model

SPO-600

HGO-600E

Output O2 flow

0--600ml/min

0--600ml/min

Output O2 purity

99.999%

Output O2 pressure

0.3MPa

Pressure Stability

< 0.001MPa

Using water requirement

>1meghom.cm

Input power

220 / 110 ± 15%, 50--60Hz

Power consumption

<400

Size

400*260*450mm

Weight

20kgs
*

That required
Fill in the purchasing information
Contact us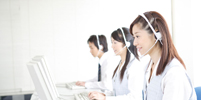 Contact:
Golden Saqi Technology Co.,Ltd
ADD: No 16, Yishou Road, Lixia District, Jinan, Shandong, China.
Cell: 86-15963119850
Tel:86-531-88166650
Fax:86-531-86038855
Email: sales@golden-saqi.com
Website: www.golden-saqi.com