NHA-300/500
Model: NHA-300/500
Stable flow rate; Stable output pressure;
Gas produced on demand !
Three years electrolysis cell guarantee!
Generator Introduction:
Combined three gas generators, N2/H2/Air generator is a perfect machine which combines to produce pure nitrogen,hydrogen and air. Compact size, easy operation. It is an idea gases resource. Could be used with kinds of gas chromatographs and other analysis instruments.
characteristics:
1. Nitrogen is produced through water electrolysis technology,
use qualified membrane which is widely used in spaceflight
electrolysis instrument. N2 output purity is stable.
2. Hydrogen is produced also by water electrolysis technology.
Through electrolysis water under KOH catalyst, to get pure H2 gas.
3. Air is powered by whole sealing silent air compressor. After purification,
water, oil,dust and impurities are removed. Through pressure stable system,
pure and silent ,air is finally produced under stable pressure.
NHA-300/500 generator is an ideal equipment to replace high pressure gas
cylinders.
Technology Parameter
NHA-300/500

H2

N2

Pure Air

Output Flow Rate(ml/min)

(Adjustable)

0--300/0--500

0--300/0--500

0---2000

Output Pressure

0--4bar

Output Purity

H2:99.999%

N2: 99.999%

Compressor inside

Input Power

<350W

Input Voltage

AC220V±10% 50--60HZ

Input Water Requirement

For H2 gas

De-ionized water or redistilled water.

electric resistivity>1Meghom/cm

Equipment Size

350*350*500mm ( L*W*H)

Equipment Net Weight

35

Package

Plywood case
*

That required
Fill in the purchasing information
Contact us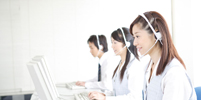 Contact:
Golden Saqi Technology Co.,Ltd
ADD: No 16, Yishou Road, Lixia District, Jinan, Shandong, China.
Cell: 86-15963119850
Tel:86-531-88166650
Fax:86-531-86038855
Email: sales@golden-saqi.com
Website: www.golden-saqi.com