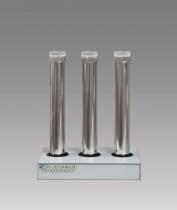 TF-1
Introduction:
TF-1 gas purifier mainly used with GC. could be further purified gas. Including H2, N2
and air. Three levels purifier. could be connected series or paralled. Each level purifier
has separately control valve. could be especially purify with one gas or three gases.
such as, if need to remove water, could fill in silica gel or molecular sieve; if need to
remove CH2, could fill active carbon.
stainless steel pipe could bear higher pressure up to 1MPa.
This purifier normally worked with our H2, N2, air generator.
In order to guarantee high purity gas feed into GC.
*

That required
Fill in the purchasing information
Contact us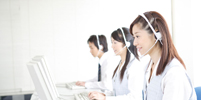 Contact:
Golden Saqi Technology Co.,Ltd
ADD: No 16, Yishou Road, Lixia District, Jinan, Shandong, China.
Cell: 86-15963119850
Tel:86-531-88166650
Fax:86-531-86038855
Email: sales@golden-saqi.com
Website: www.golden-saqi.com