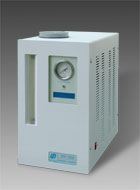 99.99999% H2 generator--Palladium Membrane
Introduction:
Use Palladium membrane to produce ultra pure H2 gas, output purity more
than 99.9999%, It does not need other desiccant, such as silica gel or
molecular sieve, so does not need to maintenance daily.
H2 output pressure is supper stable, fluctuation less than 0.01%.
Technology Figures:
Model: ALP-300H2
1. H2 output flow: 0--300ml/min
2. H2 output purity: >99.99999%
3. H2 output pressure: 0--0.5MPa
4. H2 output Fluctuation: >0.01%
5. Input power: 300w
6. Voltage: 220V, 50--60HZ
7. Input water requirement: distilled water
8. No need desiccant, free of maintenance
9. H2 Produced on demand, no storage, greatly safety. Alarms functions.
*

That required
Fill in the purchasing information
Contact us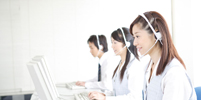 Contact:
Golden Saqi Technology Co.,Ltd
ADD: No 16, Yishou Road, Lixia District, Jinan, Shandong, China.
Cell: 86-15963119850
Tel:86-531-88166650
Fax:86-531-86038855
Email: sales@golden-saqi.com
Website: www.golden-saqi.com