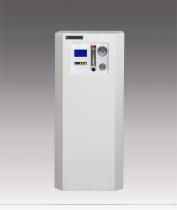 PSAN-5
Introduction
PSAN-5 Main Characters:
1. Use Single chip microcomputer intelligent control, easy to use. Whole
english display, could set working time,
could display N2 flow rate and N2 purity.
2. Two towers PSA, optimizing control algorithm, high efficiency to produce N2.
3. Use imported qualified N2 molecular sieve, large capacity absorb, bear
higher pressure, longer using period.
4. Use special filling technology. Molecular sieve not easy pulverization.
Greatly Longer using lifetime.
5. Use imported oilfree compressor inside, durable to use, fully guaranteed
N2 output purity.
6. Use two buffer tanks, fully guaranteed N2 output pressure very stable.
And realize to produce high purity N2 as soon as powered on the machine.
7. Exchange columns, gas storage tank etc the core parts, all use qualified
stainless steel material,firm to use.
8. Inside has two levels gas/water separator system, two levels pressure
stable control valves, which make N2 purity is more higher, pressure more stable.
9. Inside has high pressure protection safety system, and over load
protection system. To ensure everything is alright.
10. The built-in fault diagnosis mode, easy future maintenance.
Main Technical Data:
1. N2 Purity: 99.9%--99.999%
2. N2 Flow Rate: 0--5L/min
3. Output Pressure: 0--0.4MPa
4. Power Supply: 220V±10% 50HZ
5. Power Consumption: 750W
6. Working Temperature: 1--400C
7. Relative Humidity:<85%
8. Size: 40*40*90cm
9. N.W: 40kgs
*

That required
Fill in the purchasing information
Contact us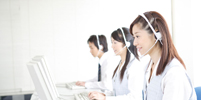 Contact:
Golden Saqi Technology Co.,Ltd
ADD: No 16, Yishou Road, Lixia District, Jinan, Shandong, China.
Cell: 86-15963119850
Tel:86-531-88166650
Fax:86-531-86038855
Email: sales@golden-saqi.com
Website: www.golden-saqi.com