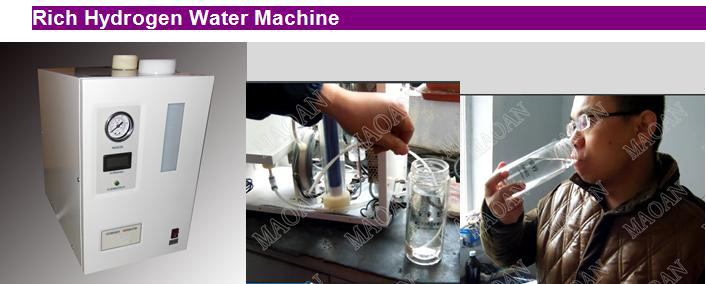 Rich H2 Water Machine
Hydrogen Benefits for Human Body:
The modern medical science thinks that The decay is the process of acidification
of matter(
oxidation
).absorb O2, drinking and smoking, environmental pollution etc could
produce oxygen free radicals in human body. This could vandalize the cell tissue,
Genetic disease and aging in the body. Hydrogen could effectively remove free
radicals in the body.
Hydrogen anti-oxidation is much more powerful than vitamin C, carrot,
lecithin
etc people already
familiared antioxidative substance.
Hydrogen has powerful prevention role for: allergic dermatitis, Constipation,
Hypertension, diabetes mellitus, cancer etc various deseases caused by free
radicals.
People often take hydrogen, can very good promote metabolism, can make
every cell maintains a healthy state. Remove toxin in the body, anti-aging.
Drinking hydrogen rich water and together breathing hydrogen will be more
effective.double increase H2 content.
Power on machine, 99.999% purity H2 gas will be produced immediately, put H2 pipe into
water cup for 5--10 minutes. Will make hydrogen rich water, which is alkaline water,
full of negative potential. H2 content about 1100ppb, water PH about 8.0,
negative potential content about: -647. Testing data see below picture. H2 flow rate is adjustable according to
customer needs.
Make Rich Hydrogen Water

* H2 flow: 120--150ml

* Put H2 pipe into normal temperature drink water

* after finish, immediately drinking

* 1 liter water need to 15--20 minutes,

normal cup 5--10mins

Drink Immediately

* Just entered hydrogen water, High concentrations of

hydrogen molecules and negative potential(-MV)

Drinking Matters

* Used for everyday water drink

* 1000 to 2000ml/day

* Do not brewing or heating

Machine choice

HX-300 or HX-600
Technical Data:
Model

HX-300

HX-600

HX-1000

H2 Flow ( ml/min )

0--300

0--600

0--1000

H2 Output Purity

99.999%

Output Pressure

0--0.4MPa any pressure for choice

( Under Stable Pressure )

Input Power ( W )

<150

<300

<500

Power& Voltage

AC 220±15%; 110±15% 50--60Hz

Fluctuation Rate of

Output Pressure

< 0.001MPa

Water Consumption

1g water to produce 22.4L H2, normally 3--5 days to add new water

Water Requirement

Redistilled water or Deionized water ,

Electrical resistivity> 2Megohm/cm

Equipment Weigh

(for standard machine)

12kgs

15kgs

20kgs

Size(cm)

35*22*34(Metal case machine Size)

45*25*40cm
*

That required
Fill in the purchasing information
Contact us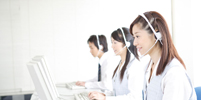 Contact:
Golden Saqi Technology Co.,Ltd
ADD: No 16, Yishou Road, Lixia District, Jinan, Shandong, China.
Cell: 86-15963119850
Tel:86-531-88166650
Fax:86-531-86038855
Email: sales@golden-saqi.com
Website: www.golden-saqi.com