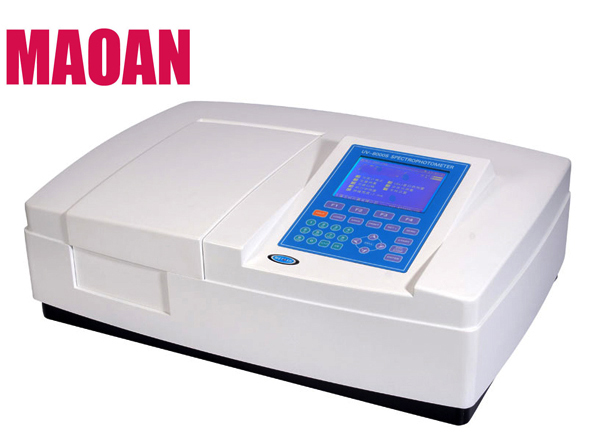 Double beam UV/VIS
Character and Functions
1. Unique double light path double beam optical systems, this series
instruments have higher resolution, Stray light is much lower. Much
stable, more reliability, so could very precision analysis.
2. Use 320*240 digit LCD, extra bright, 6" digital large display,
very clear to display, and could display more information.
3. Powerful data process, this instrument could itself finish
photometric measurement, quantitative test, qualitative test, dynamics test,
multiple wavelength test, DNA/protein test and data curves process and
data printing function.
4. Suspension optical structure, whole light system is fixed on the 16mm
thickness firm foundation aluminum material support, outside shaking
or even the bottom case transformation etc, all will not have
influence for the optical system, so is greatly rise stability and reliability.
5. UV-8000SD model, 0.5/1.2/2.0/4.0/5.0nm five bandwidth could
auto changed
6. All the three models with scanning software, not only could finish
host body testing functions, but also have more powerful data process
function, and could store data no limited.
7. Fully automatic operation. Easy to use and future maintenance.
8. Unique design of long light Cheng Guanglu makes higher resolution,
especially suitable for trace test
9. Using synchronous sine mechanism, wavelength of high accuracy
and good repeatability
10. Use ARM system.
11. 24 bits high speed and high precision A/D conversion, the instrument
accuracy is higher response speed faster
12. Core parts use imported qualified in the world, such as
tester, deuterium lamp,tungsten lamp.
Which guarantee instrument durable to use
UV-8000/8000A/8000S Specifications
Model

UV-8000

UV-8000A

UV-8000S

Optical System

Double Beam(1200 Lines/mm Grating)

Wavelength Range

190-1100nm

Bandwidth

1.8nm

1nm

0.5/1.0/2.0/4.0/5.0nm

Wavelength Accuracy

±0.1nm(D2656.1nm); ±0.3nm whole range.

Wavelength Repeatability

<0.1nm

Photometric Accuracy

±0.2%T

Photometric Repeatability

<0.1%T

Stray light

<0.05%T

Photometric Range

0-200%T, -4.0--4.0A, 0-9999C

Stability

± 0.0004A/h @ 500nm

Baseline Flatness

± 0.001A

Noise

± 0.0005A(at 500nm)

Display system

320*240 digital high resolution 6" large LCD

Data Output Port

USB

Printer Port

Parallel Port

Lamps

Imported long lifetime D2 Lamp & W Lamp

Detector

Silicon Photodiode

Power Requirements

AC 220V/50Hz or 110V/60Hz

Dimension

625*430*210mm

Weight

30kg
*

That required
Fill in the purchasing information
Contact us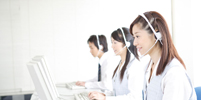 Contact:
Golden Saqi Technology Co.,Ltd
ADD: No 16, Yishou Road, Lixia District, Jinan, Shandong, China.
Cell: 86-15963119850
Tel:86-531-88166650
Fax:86-531-86038855
Email: sales@golden-saqi.com
Website: www.golden-saqi.com