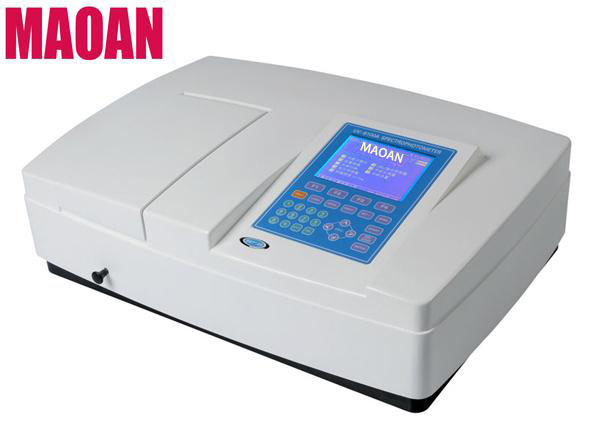 UV-6100
Character and Functions
1. Use ARM system
2. Use 320*240 digit LCD, extra clear
3. Special longer optical length, machine resolution is higher,
especially suitable for microscale testing.
1. Powerful data process, testing data could be fully used, user edite very
easy
5. 24 bits high speed, high accuracy A/D exchanger, instrument has high
sensitive and high respond speed.
5. Could directly set up standard curves, could use standard curves to test,
continuously test and store 200 data, could store 200 standard curves,
customer could use the curves according to number, testing data will be
kept if met power off.
7. Suspension optical structure, whole light system is fixed on the 8mm
thickness firm foundation support, outside shaking will not have influence
for the optical system, so could greatly rise stability and reliability.
8. Wavelength high accuracy, good repeatability.
9. Function more powerful, the host body could be completed independently
finish: photometric measurement, quantitative measurement, spectrum
scanning,dynamics, Multiple Wavelength and data printing.
10. Main parts use imported high qualified material. Let machine
spray light is very low, stable and reliable is much higher
11. All the three models with scanning software, not only could finish
host body testing functions, but also have more data process function,
and could store data no limited.
UV-6100/6100A/6100S Specifications
Model

UV-6100

UV-6100A

UV-6100S

Wavelength Range

190-1100nm

Spectral Bandwidth

1.8nm

1nm

0.5/1.0/2.0/4.0/5.0

Wavelength Accuracy

±0.3nm

Wavelength Repeatability

≤0.1nm

Photometric Accuracy

±0.2%T

Photometric Repeatability

≤0.1%T

Stray Light

≤0.05%T

Stability

± 0.0005A/h @ 500nm

Baseline straightness

±0.001A/h

Noisy level

±0.0005A/h

Display

320*240 special 6" large LCD

Output

USB Port

Printer

Parallel Port

Light Range

0--200%T, -0.3--3A, 0--9999C

Light Source

Imported Tungsten Halogen Lamp

Power Requirements

AC 220/110V

Dimension

625*430*210mm

Weight

28kg
*

That required
Fill in the purchasing information
Contact us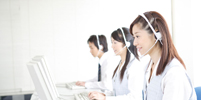 Contact:
Golden Saqi Technology Co.,Ltd
ADD: No 16, Yishou Road, Lixia District, Jinan, Shandong, China.
Cell: 86-15963119850
Tel:86-531-88166650
Fax:86-531-86038855
Email: sales@golden-saqi.com
Website: www.golden-saqi.com