Hydride Alloy Tank
What is Hydrogen Alloy Canister:
Technologies are designed with an aluminum alloy materials enclosure
and a TiMn2 alloy for hydrogen absorption. After activation, the TiMn2 alloy
is capable of absorbing hydrogen, expanding and releasing heat until
saturation. Once the canister valve is opened and pressure is reduced,
hydrogen will be continuously released from the alloy which will absorb heat.
If the heat absorption rate decreases, so will the hydrogen release rate.
The canister enclosure materials are made of an aluminum alloy
which has excellent heat conductivity properties that can facilitate heat
conduction of the alloy during gas absorption and release processes.
Input gas purity should be at least 99.99%, hydrogen alloy canister has
another function of impurity hydrogen gas. To reach 99.99999% purity.
Advantages:
1. Safety. Instead traditional hydrogen cylinder. Whole storage process is
under low pressure. And it is a chemical reflection. Very safety to use.
2. Purify raw hydrogen gas. After the canister, hydrogen could reach
excellent purity, more than 99.99999% purity.
3. High technology. It is a tend to use hydrogen alloy canister to replace
high pressure dangerous H2 tank.
4. Environmental Protection. No toxic gas or other impurities produced
Models:
we have storage capacity of: 5L, 10L, 20L, 150L, 300L, 500L, 600L and 5000L
We also supply gas reducer and connectors which mainly used with fuel cell.
*

That required
Fill in the purchasing information
Contact us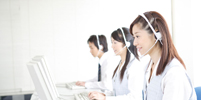 Contact:
Golden Saqi Technology Co.,Ltd
ADD: No 16, Yishou Road, Lixia District, Jinan, Shandong, China.
Cell: 86-15963119850
Tel:86-531-88166650
Fax:86-531-86038855
Email: sales@golden-saqi.com
Website: www.golden-saqi.com