Introduction
Whiteness meter is used for neutral flat material surface whiteness
measurement. Could be solid material or powder. Could exactly test
whiteness figure. Could directly test paper none transparent ratio.
It is widely used in fabric printing, paint and coating, chemical
and building material, paper, paper board, plastic products, white
cement, ceramic, talc powder, starch, flour, salt, detergent etc
whiteness measuring.
Character (WSB-3/3A;WSB-2A):
1. Microcomputer. Key touch board, LCD back light display. RS232 interface.
2. Quick several point auto calibration function, stable working, free maintenance.
3. Exactly testing result. Easy use, to measure paper opacity.
4. Use amendatory color filtration system. Its spectrum character
complicate meet CIE standard observes responds curve.
Accurately get ISO whiteness figure.
5. High stability, completely eliminate system drifting effectiveness.
Figure storage function, could meet GLP requirement.
6. Use imported high quality parts inside. High working efficiency,
little power consumption, good structure, could use long time.
Technical Data
Model

WSB-3/3A

WSB-2A

WSB-2

WSB-1

Measure

Range

0--120

0--120

0--199

0--199

Minimum

Readout

0.01

0.1

Illuminant

D65 light source

LED

Whiteness

Mean

R457 blue light

display

LCD back light display

Testing

diameter

¢18

¢30

¢30

¢15

Basic Error

≤±1

Measuring

Condition

WSB-3: 0/d

WSB-3A: d/0

45/0

45/0

45/0

Standard

Observe

100 viewing field

Zero Draft

≤±0.1

Repeatability

≤±0.2

Power Supply

AC220V, 50HZ

AC220V/ 50HZ

DC: battery

External

Dimension

310*280

*280mm

325*265

*280mm

325*265

*280mm

235*75*65mm

Characters

Not influenced by

measuring direction;

micro computer;

average testing function;

time and calendar display;

data storage and

searching function;

automatically calibration;

RS232 interface;

could connect printer.

Conventional type.

High accurate.

Good function.

Stable working

LCD display;

LED light source.

Auto power off;

AC&DC double

power;

PasswordPackage;

data output

interface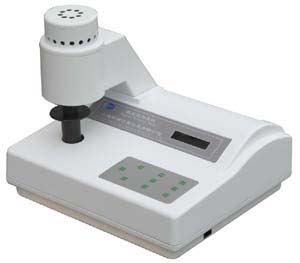 WSB-3/3A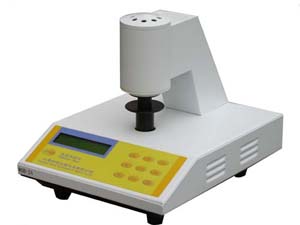 WSB-2A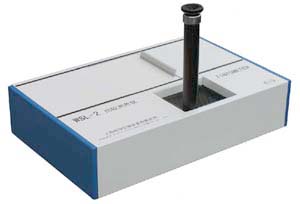 WSB-2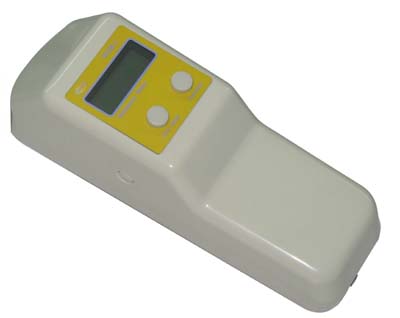 WSB-1